The points of Passive Skill Tree grow with your lvl (in general starting with level 100, but there are some people who have the points from a lower lvl, the number of points from Master 110 being the most important.)
This is how it looks like: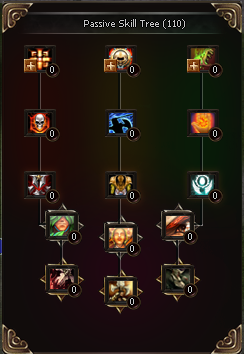 Every point put on a skill offers 1% of the respectively bonus, so if you + the Sword Defense (5 points), you will recive 5% chance of sword defense. To pass on the next level you need 1 point.
At PvP 110, you'll recive 110 points.
The skills can be reset ONLY with Schimbarea Numelui (available at donations/ OX prizes/ drop from rare fish)